Upward Health Announces New Vice President of Technology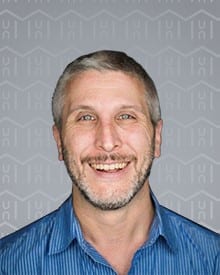 Upward Health, a leading in-home medical and behavioral primary care provider, announced today it has hired Don Siddell as Vice President of Technology. Siddell will oversee Upward Health's strategy for the company's healthcare technology and provide leadership for application development and data integration to enhance our clinical operations, infrastructure, and enterprise security.
"Don joins Upward Health at an important time in our company's growth," said Seth Zuckerman, Chief Business Officer of Upward Health. "Don's proven healthcare technology expertise will allow Upward Heath to continue innovating in this critical area of in-home and virtual patient care, especially during the COVID-19 crisis, when technology is more important than ever."
Siddell joins Upward Health from Remedy Partners, where he most recently served as Senior Vice President of Application Development and Quality Assurance, with responsibility for developing and managing software and analytics to help healthcare providers support bundled payments. Prior to Remedy Partners, Don was the SVP of Application Development at Sandata Technologies, where he architected, managed and developed technology systems that processed over 75 million home care visits annually. He has also worked as a technology consultant to several technology startups. He has a B.S. in Mathematics and Physics from Fairfield University.
"Don brings a unique perspective to Upward Health, having developed and implemented healthcare technologies at several top firms," noted Upward Health CEO, Glen Moller. "We are excited to bring on a leader so experienced in scaling up for growth."
Upward Health is committed to recruiting top talent that is dedicated to changing the face of how healthcare is delivered in the community.  For more information, visit Upward Health's Careers page.
ABOUT UPWARD HEALTH
Upward Health is a national, risk-bearing multidisciplinary medical group delivering 24/7 in-home primary, behavioral health, urgent, and post-discharge care, contracting with health plans across product lines in value-based arrangements to manage complex, chronically ill patients.  Find more information about Upward Health at www.upwardhealth.com.
For more information on Upward Health, please contact Kim Steely at .