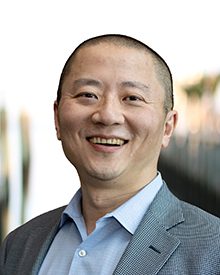 Todd Yu
Chief Financial Officer
AKA "The Numbers Guy"
Todd is the Chief Financial Officer and is responsible for all of the company's financial functions including accounting, taxes, audit, treasury and corporate finance.
Before joining Upward Health, he served as VP of Finance and Accounting at Gersh Management, an organization dedicated to serving individuals on the autism spectrum, where he was responsible for the full financial management of multiple entities.  Prior to Gersh, Todd  served as VP of Finance at ArroHealth and was responsible for managing all aspects of ArroHealth's FP&A functions, including strategic planning, pricing, budgeting and reporting, financial analysis, investment and decision support analysis and measuring the company's key financial and operational metrics.  Prior to ArroHealth, Todd spent nearly 10 years as a Director of Investment Banking at Scura Partners Securities providing both capital raising and M&A advisory to the middle companies in a wide array of industries.  Todd has an MBA degree from Penn State University and a B.S. degree from Catholic Fu Jen University in Taiwan.  Todd is also a CFA charterholder.  Todd serves as Treasurer for Shoulder to Shoulder.
When Todd isn't busy being a numbers superhero, he can be found attending spinning classes and Broadway plays.  Todd served in the R.O.C. Army for two years and is fluent in Mandarin and Taiwanese.  He is also never seen without his calculator.