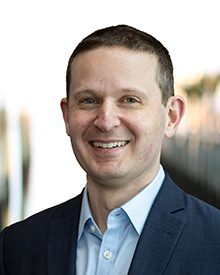 Seth Zuckerman
Chief Business Officer
AKA "The Free Safety" or "Center Midfielder"
Seth is the Chief Business Officer of Upward Health, responsible for client implementation and services, business analysis, and marketing, among other functions .  Originally, Seth joined Upward Health as the VP of Corporate Development and Strategy, with a focus on M&A and completing Upward Health's acquisition of Nalari, standing up Upward Health's first in-market operations in Rhode Island.
Prior to Upward Health, Seth was a healthcare investor at Safeguard Scientifics, an early-stage venture firm focused technology companies across a range of industry verticals. At Safeguard, Seth co-led several new investments and participated on the boards of nearly 10 Safeguard healthcare technology portfolio companies. Prior to joining Safeguard, Seth was a Manager at the strategy consultancy Monitor Deloitte, formerly Monitor Group. At Monitor, he advised payers, providers, and pharmaceutical / medical device companies on growth strategy opportunities. Seth received a B.A. in Economics and Political Science and an M.B.A. in Finance and Economics from Columbia University.  Seth serves on the Board of Directors for Gaudenzia, a provider of substance use disorder services to patients in Pennsylvania, Delaware, Maryland, and Washington, DC.
When Seth isn't busy blocking and tackling, metaphorically of course, he is compensating for a childhood spent eating spaghetti and meatballs by cooking slightly more exotic food every weekend and can be seen pushing his one of his two young children in the running stroller while reminiscing about the single marathon he completed. He also has an affinity for rap music and travel to faraway places.