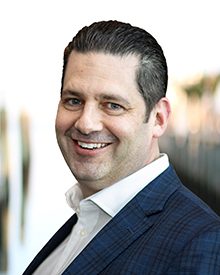 Scot Ward
Chief Information Officer
Scot is the Chief Information Officer and is responsible for the company's technology and analytics. He has over 25 years of experience as a leader with a wide variety of companies across the healthcare space.
Prior to joining Upward Health, Scot served as the SVP of Analytics at CareSource in Dayton, OH. He has also held leadership roles with Navvis, Corizon Health, NaviHealth, Centene, Accordant Health Services and Independent Health.  Throughout his career, Scot has been focused on developing innovative solutions to improve healthcare processes and outcomes. Scot holds Bachelor's and Master's degrees in Economics from the University of Buffalo, specializing in Mathematics and Game Theory.
When Scot isn't immersed in data and trying to predict the unpredictable, he is probably traveling the world with his wife and daughter. He also enjoys playing guitar and spending time with his dogs, Cooper and Stella.