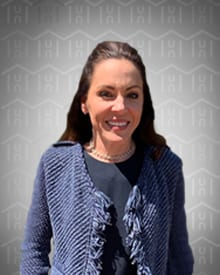 Michele Kratz, RN
Vice President, Clinical Affairs
AKA The Runner
Michele brings to Upward Health over 25 years of experience in healthcare, beginning her career in direct care delivery as an RN in Philadelphia.  She quickly developed a passion for Case Management and excelled in roles where she was responsible for the development and implementation of utilization and case management initiatives to achieve clinical and quality goals. She has significant experience developing and implementing cost effective clinical and utilization management strategies while improving the quality of care for the memberships she has served.
Prior to joining Upward Health, Michele was the Vice President of Health Services at Cigna Healthspring, where she also held the positions of Director of Operations and Director of Care Management Strategies.  Prior to Cigna Healthspring, Michele was the District Director of Case Management for Kindred Healthcare, and prior to that she held leadership positions in both large hospital systems and managed care companies.  Michele received her Bachelor of Science in Nursing at Hahnemann University and has been active in Achilles International in Philadelphia, providing support to disabled runners.
When Michele isn't busy figuring out how to improve the quality of care delivered to underserved populations, she can be found in an airport headed off on one of her many traveling adventures with friends.  Michele is an avid runner and is often seen running through the streets of downtown Philly after dark, even though nothing is chasing her.  Michele also claims to be a serious rock and roll fan, however she has never seen KISS in concert, so we actually doubt the validity of that statement.  Plans are in the works to remedy that unfortunate situation as soon as possible.