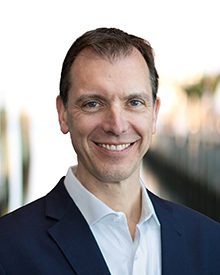 Glen Moller
Chief Executive Officer
AKA "Chief Cat Herder"
Glen is a veteran of the healthcare industry, having led health plan, provider and health services businesses in both public and privately funded environments.  Glen has managed several successful turn-arounds and is experienced leading high growth companies in rapidly evolving sectors.
Before starting at Upward Health, he served as CEO and Board Member of ArroHealth, Inc., a top provider of risk adjustment services and population health analytics.  Under his leadership, ArroHealth became one of the fastest growing healthcare companies in the nation.  Prior to ArroHealth, Glen served as Medicare CEO at Centene Corporation, leading a national book of business focused primarily on dual eligibles.  Before Centene, he was President of Fidelis SecureCare, a VC-backed Medicare Institutional Special Needs plan providing insurance plans for enrollees with multiple chronic diseases.  Glen also was COO at the Express Scripts Insurance Company, where he led the company's Medicare program and launched its national Prescription Drug Plan, now a multi-billion-dollar business and the largest in the country.  He started his career at Oxford Health Plans.
Glen earned a B.A. in Economics and English from Boston College and an M.B.A. from Harvard Business School.  He serves on the Board of Directors of Nuvem Health and volunteers at several local and international charities, including as Chairman of Shoulder to Shoulder.
When Glen isn't busy changing the face of healthcare, he can be found adventuring in the great outdoors with his three kids and wife, traveling to far off places to enjoy hiking, biking, cliff diving, and various other adrenaline filled activities. Glen has a deep and unfailing love of soccer and has been known to watch Liverpool games wearing the team jersey and yelling at the TV.  Glen also keeps a quote book in which he writes down funny things that other people say.  Be careful – he's always collecting material.