Facilitated Virtual Care is an innovative way to bring providers to patients in their homes.
It improves access to care and alleviates the need for patients to leave their homes to receive care from providers traditionally only available in the clinic setting.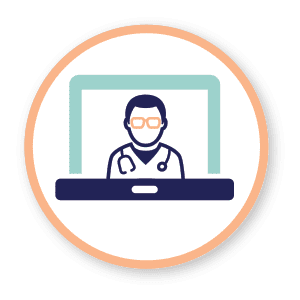 Physician Facilitated Virtual Care
Providers conduct comprehensive virtual visits, diagnosing, prescribing and treating in real-time.
Facilitated Virtual visits are high-intensity, device enabled encounters for complex diagnosis and treatment. The Care Specialist is with the patient and has the equipment to take vital signs such as blood pressure and digital stethoscopes that offer real-time heart and lung sounds. The provider and care specialist document visit in EMR, update patient care plan and schedule future visits as necessary.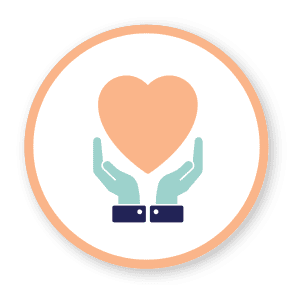 Care Specialists
Upward Health care specialists are critical to the success of virtual visits. Care Specialists are with the patient before, during and after the visit facilitating both patient and the provider.
The care specialist brings and sets up all technology, hardware and internet connectivity for the patient.
They prompt the patient to share pertinent medical history with the provider and to ask questions.
Care Specialists also ensure the patient understands the provider's treatment plan and assists with follow-up tasks such as filling medications.