Information on COVID-19 from Upward Health
---
Message from the Chief Medical Officer of Upward Health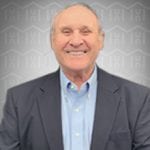 As COVID-19 affects our communities, we want you to know that we remain committed to keeping all patients safe and well.  Upward Health providers are available 24/7 through our hotline and Care Specialists.  As soon as test kits are available Upward health plans to provide in-home testing for Coronavirus.
We want other providers to know that Upward Health is available to assist in providing care to your patients during this crisis. Many of your patients may have chronic conditions which can intensify the complications of Coronavirus.  These conditions require ongoing care and Upward Health will continue to provide this care to your patients in their home.
One of the keys to avoid contracting coronavirus is to heed CDC advice to stay home.  Remember that Upward Health provides care in the home or remotely through our Facilitated Virtual Care. This includes urgent, physical, mental or social care, allowing your patients to stay home and not risk exposure to coronavirus.
Upward Health is taking every precaution to keep patients safe and providers healthy.  Prior to scheduling a visit with Upward Health, we will ask patients specific COVID-19 screening questions to determine the risk of exposure to the virus.  We can then decide how to proceed with the visit, as normal in the home or via virtual care.
We consider it a privilege to provide care to patients and together we can keep patients, especially those that are most vulnerable, healthy and out of the hospital during this time.  Please remember to wash your hands, practice social distancing, and call Upward Health if you need help.
–Dr. Dennis Mihale, CMO
---
FOR PROVIDERS
In light of the COVID-19 outbreak, it is important to remember that Upward Health's core business is serving patients throughout the community, so our "offices" have always been anywhere a patient calls home. Now more than ever, as the CDC emphasizes the importance of social distancing and staying at home to help "flatten the curve", bringing healthcare home to our patients is even more critical.  Our staff consists of primary medical and behavioral care clinicians, such as physicians, mid-levels, nurses and social workers – as well as highly trained community health workers who are in constant contact with patients. Beyond medical supports, we also intervene to solve for social determinants such as food insecurity, social isolation, housing needs, transportation and more. In a time where the most vulnerable people are even more vulnerable, Upward Health is already positioned to deliver home-based care to complex patients, dramatically improving their well-being through speed and access to care.
Specific information for Healthcare Professionals directly from the CDC can be found here: https://www.cdc.gov/coronavirus/2019-ncov/hcp/index.html
---
FOR PATIENTS
At Upward Health, healthcare comes home.  That means we come to you to provide your healthcare, wherever you are.  During this time when staying home is the best way to stay safe and reduce your risk of exposure to the coronavirus, our commitment to bringing healthcare home is more important than ever.  Since our team is local, we're close by and ready to help you whenever you need us. To contact us at any time, day or night, call (888) 985-5455.
Everyone reacts differently to stressful situations A viral outbreak like Coronavirus can create a sense of fear. How you respond to the outbreak can depend on your background, the things that make you different from other people, and the community you live in.  Doing what you can to keep you and your family safe – such as significantly limiting physical contact with people and drastically altering your daily routines – may bring feelings of isolation and sadness, fear and confusion.  There are many ways to keep yourself healthy mentally while protecting your physical health.
Things you can do to support yourself
Take breaks from watching, reading, or listening to news stories, including social media. Hearing about the pandemic repeatedly can be upsetting.
Take care of your body. Take deep breaths, stretch, or meditate. Try to eat healthy, well-balanced meals, exercise regularly, get plenty of sleep, and avoid alcohol and drugs.
Continue to take any prescribed medication as directed by your doctor. If you need assistance or have questions, call us at (888) 985.5455
Make time to unwind. Try to do some other activities you enjoy.
Connect with others. Call or video chat with people you trust about your concerns and how you are feeling.
Take everyday preventive actions:
Wash your hands frequently
Avoid touching your eyes, nose, and mouth.
Stay home when you are sick.
Cover your cough or sneeze with a tissue, then throw the tissue in the trash.
Clean and disinfect frequently touched objects and surfaces Be prepared if your child's school or childcare facility is temporarily dismissed or for potential changes at your
People with preexisting mental health conditions should continue with their treatment and be aware of new or worsening symptoms.
If you, or someone you care about, are feeling overwhelmed with emotions like sadness, depression, or anxiety, or feel like you want to harm yourself or others call your Care Specialist immediately.  The following resources are also available to you and your loved ones:
Substance Abuse and Mental Health Services Administration's (SAMHSA's) Disaster Distress Helpline: 1-800-985-5990
You can also text SAMHSA.  Text TalkWithUs to 66746. (TTY 1-800-846-8517)
If you find you are using alcohol, tobacco or other substances to cope, please reach out to your Upward Health Care Team.
Learn more to keep yourself and your community safer during this outbreak:
---
FOR PAYERS
Upward Health is a home-based medical group specializing in primary medical and behavioral care for individuals with complex needs. We serve patients throughout their communities, and we diagnose, treat and prescribe anywhere our patients call home.
COVID-19 is easily spread and is most dangerous to medically fragile individuals with multiple chronic conditions.  Now is the time to ensure your most vulnerable members have access to high-quality in-home care to dramatically reduce the risk of them contracting the virus, and to ensure the continuation of ongoing care during this time when clinical prioritization is a challenge.
As a community-based, in-home primary care provider, Upward Health is on the front line of the COVID-19 crisis, committed to keeping your patients healthy and safe during this unprecedented outbreak.
Our primary focus is on patients at higher risk from COVID-19 if they leave their home:
Frail and elderly patients                    Patients with Chronic Disease
IDD/DD, SMI/SPMI patients               Homebound patients unable to access care
Upward Health provides Facilitated and non-facilitated Virtual Care to help avoid the need for a medical facility visit where patients may be exposed to the virus at any time once they leave their home.  We are providing services to ALL patients, those infected with COVID-19 and those not, during this emergency.
24/7 Call Center access to clinical resources
Up to date COVID-19 information, education and resources for our patients and providers
Facilitated Virtual Care enables expedited access for primary, behavioral health, urgent and specialty care to maintain health for complex multi-chronic patients
COVID-19 screening, testing and consultation
Surrogate PCP capability for rapid access to primary care during this crisis, provided in partnership with patients' existing care teams.
Extensive supports for social determinants of health such as food, medication fulfillment, housing, transportation and social isolation.